INDUSTRIAL SUPPLIES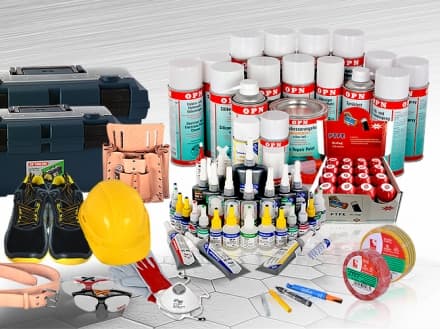 Make a request
Chemical products - OPN. Cyberbond, Soudal, WD
Technical sprays and cleaners
PU foams and sealants
Cyanocrylate anaerobic adhesives and threadlocking compounds
Universal greases...
Personal safety equipment
Safety footwear - shoes with steel cap and steel toe S1P, S3 - EN ISO 20347
Work gloves - EN 388:2003
Safety glasses - DIN EN 166:2002 , DIN EN 170:2003
Earmuffs
Helmets
Respirators...
Various products for industrial usage
Adhesive tapes and foils for insulation
Plastic boxes and tool organizers
PTFE tapes for gas and water installations
Cable shoes and accessories
Cable ties
Pipe support
and many others...
See our online catalog for

INDUSTRIAL SUPPLIES